The legacy website of the Toyohashi Chapter of the Japan Association for Language Teaching

See our current website at: https://hosted.jalt.org/chapters/toyohashi/

A participant at our October 2016 meeting said:
"Toyohashi JALT is a paradise!"

A participant at our January 2017 meeting said:
"I visited Toyohashi city for the first time,
and I liked the city with coziness and calmness."


Our next meeting Updated!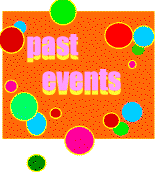 WEBSITE

UPDATED

BY ANTHONY ROBINS

18th August 2019