December 16th saw Deryn Verity explain the practical application of Vygotskyan theory in the classroom. After her presentation, the annual Bonenkai End of Year Party was held. Here Deryn is shown with long-time Toyohashi JALT member, Captain Komura: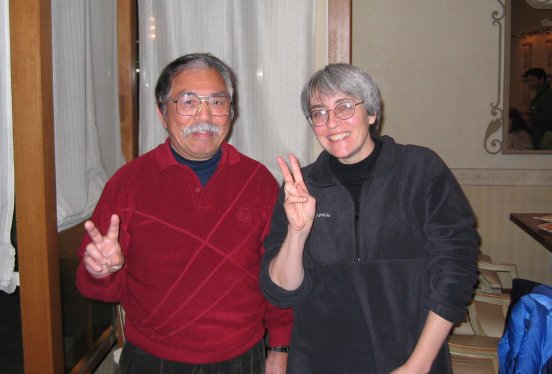 See more pictures from the party

January's meeting was on Sunday 20th January 2008. What was it about?
Treasure Chest of Songs, Chants & Games!
Kim Horne
Ahoy there! Come one and all to explore songs, chants, dialogue games and other activities that will bring language and laughter to young learners. Experience many techniques to draw your students in and hold their attention. This energetic presentation will send you home with great ideas to supplement your curriculum and make learning fun for everyone!